Travel to/from & within Stockholm
Travel to and from Stockholm
Transportation to and within Stockholm is simple and fast. Stockholm is little more than a two-hour flight away from major European cities like London and Paris. Visit Stockholm is the official visitors bureau of Stockholm, for more information about Stockholm and transportation to and from Stockholm: www.visitstockholm.com
High-speed trains are green travel alternatives for getting to and from Stockholm. The Öresund Bridge connects Sweden to Denmark and the rest of Europe, making the train journey faster.
For more information: www.sj.se
Stockholm has four international airports, all with good connections to the city center. The largest, Stockholm-Arlanda Airport is one of the top-ten airports in Europe in terms of on-time performance, while Stockholm-Bromma airport is conveniently close to downtown.
Stockholm Arlanda Airport www.swedavia.com/arlanda/
Bromma Airport Stockholm www.swedavia.com/bromma/
Stockholm Skavsta Airport www.skavsta.se/en
Stockholm-Västerås Airport www.vasterasairport.se
Stockholm is easy accessible following the E4, E20 and E18 highways.
There is a congestion charge (Stockholm) on weekdays between 06:00-18:29. Road toll cameras register all vehicles and an invoice is sent to the vehicle owner at the end of the month. Each trip in or out from Stockholm's inner city costs 11-45 SEK, depending on the time of day. The maximum amount per day per vehicle is SEK 135.
For more information: www.transportstyrelsen.se/en
By boat / Travel to and from the ports
For more information: www.visitstockholm.com
Several major ferry lines serve the countries around the Baltic Sea, and Stockholm's harbors are centrally located. Stockholm is also a popular cruise destination and every year around 300 cruise liners from all over the world put in to the city. The approach through the beautiful Stockholm archipelago with its 30,000 islands is an experience in itself.
For more information about passenger and freight services from each port, please refer to: www.portsofstockholm.com
Travel to and from the Stockholm Archipelago
Stockholm archipelago consist of some 30 000 islands, islets and skerries. Visit the archipelago to experience the unspoiled nature, clean air and unparalleled beauty of the sea! For more information www.visitstockholm.com
The city's extensive and well-organized transport infrastructure ranks among the best in Europe. Travel within the city by bus, subway or tram. Or why not take advantage of the fact that Stockholm is built on 14 islands and go by boat?
For detailed information visit: www.visitstockholm.com
SL - Fast and safe public transport
SL is the public transport company in Stockholm. www.sl.se/en
The easiest way to plan your journey is to use the planning tools on the SL homepage www.sl.se/en
SL travel cards and SL app: There are tickets and travel cards for short and longer periods of time. You can purchase your app-ticket or refill your SL Access-travel card at train and subway stations, the SL Centers, and/or at Pressbyrån-kiosks. You can also buy a single ticket with a debit card.
Please note: Taxi fares in Sweden aren't regulated, which means that prices can vary significantly between companies. With this in mind, we recommend that you use the services of well-known firms like Taxi Stockholm, Sverigetaxi and Taxi Kurir. Credit cards are readily accepted.
Regular ferry services serve most of the larger islands, and many of the tours depart directly from Stockholm city center and take you to the outer archipelago and open sea. For more information about trips by ferry visit: www.visitstockholm.com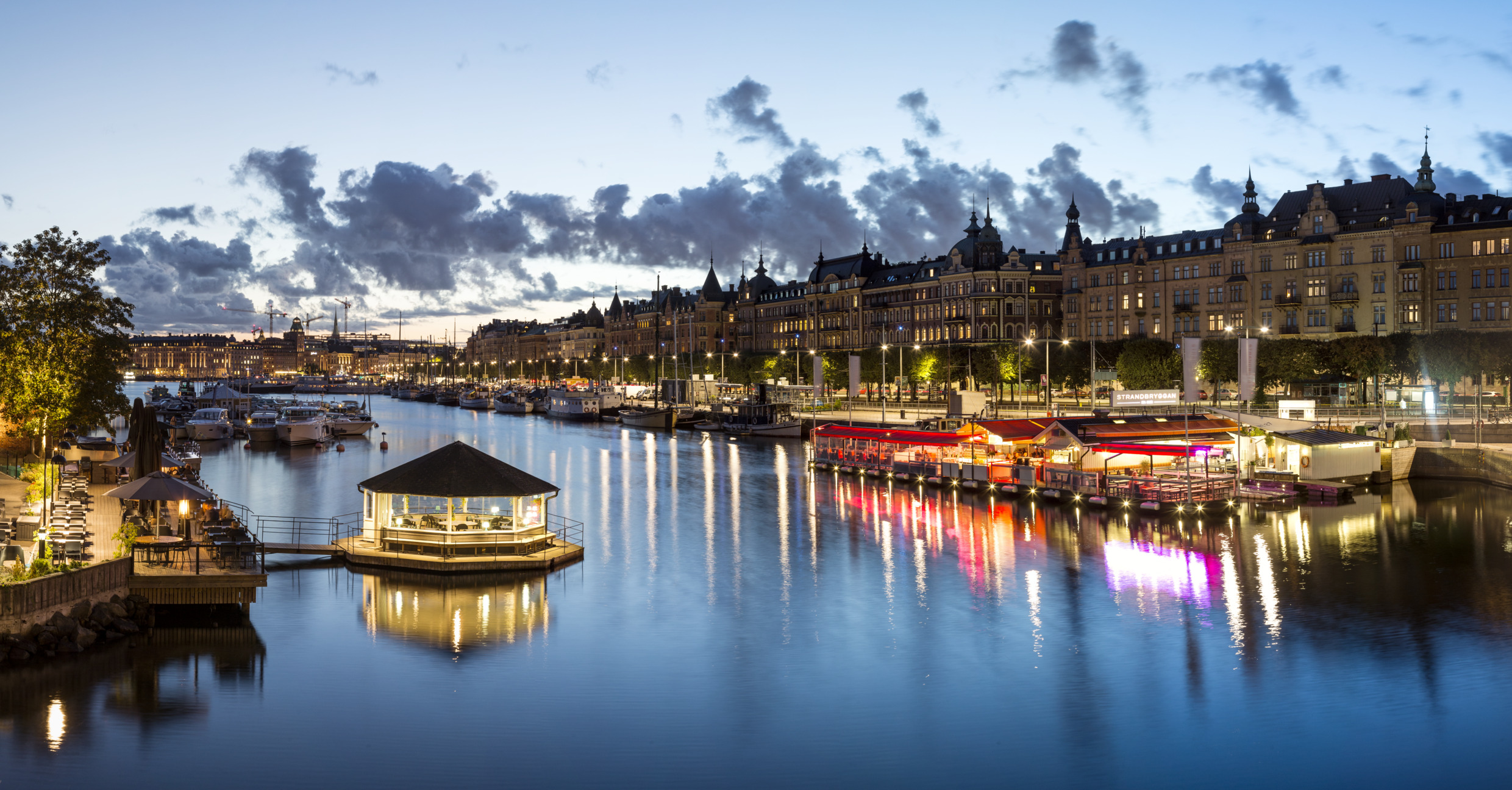 Photo Henrik Trygg / Mediabank • visitstockholm.com